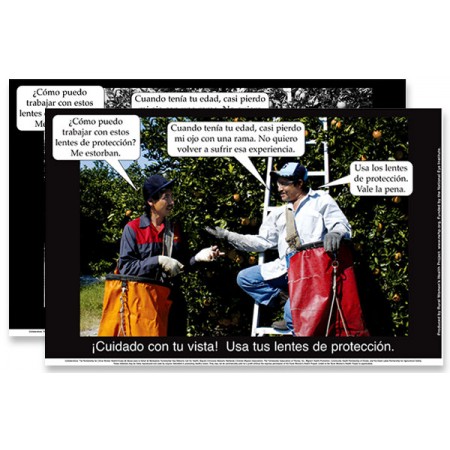 Hot Free
"Keep your sight." Poster download
This poster depicts an experienced orange picker teaching a newcomer of the benefits of safety glasses against injuries. He states that it's worth the little discomfort to keep your sight.
Hispanic farmworkers in nursery, citrus, production and packing industries provide the setting for the eleven posters in this series on eye care and eye injury prevention.
This poster is in Spanish.