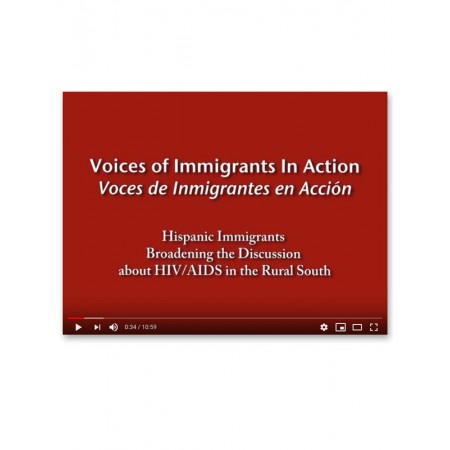 Free
Voices of Immigrants in Action Video
A bilingual, multi-media video to broaden the discussion about the life-challenges of rural Hispanic Immigrants in the South and correlations to HIV/AIDS. Listen to the voices of the community as they articulate their challenges and offer recommendations and strategies for community well-being.

The video can be viewed at any time on YouTube.

The video file is a 107MB .mp4 file. We have compressed it into a .7z file inside a.zip file which can be opened by Windows, Mac computers will need to download The Unarchiver from the App Store - it is free. We recommend downloading the files after 8pm because of the size of the file.
If you have any problems opening the file, please contact us.