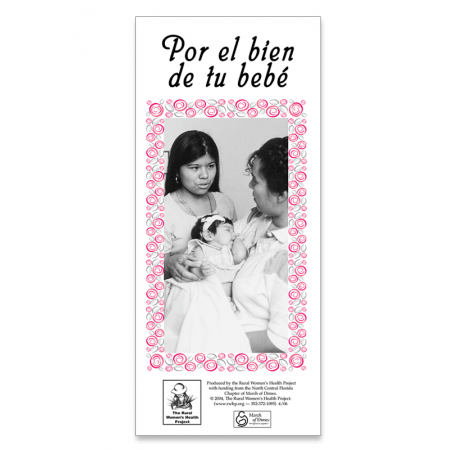 Por el bien de tu Bebé (For the Well-Being of your Baby)
This brochure addresses topics that can affect the health of babies born to farmworker women: pesticides, listeria, domestic violence, caffeine, folic acid and also explains danger signs during pregnancy.
Space is available for clinic personalization!
Spanish brochure.
This product comes in packages of 50.