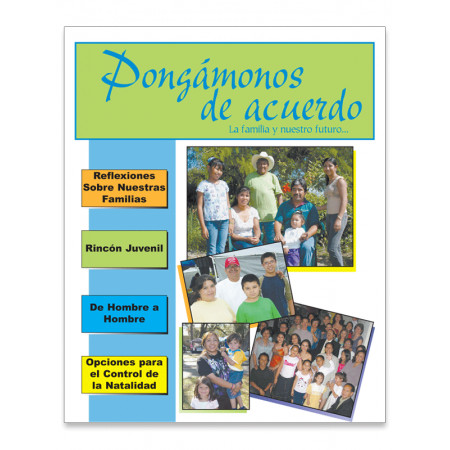 Pongámonos de acuerdo: A Spanish-language family planning magazine
This lower literacy magazine, developed with lay-health workers is bright and image-filled. The 8-page magazine addresses many issues dealing with family planning including family size and birth control options. The large centerfold presents birth control methods in an easy to read chart. Additional sections include: a youth corner, from man-to-man and menopause. The magazine includes a fotonovela clearly explains what to expect at your family planning appointment.
Spanish language.
One package contains 50 magazines.