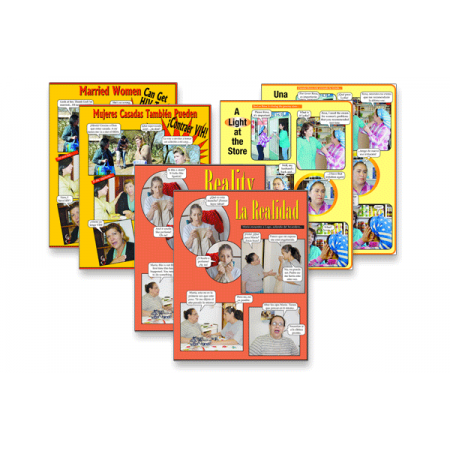 Women's HIV Sampler (Spanish/English)
La Realidad/The Reality: In this novela, Maria faces the reality that her husband's infidelity puts her at risk for HIV/AIDS. The storyline utilizes the "Theory of Change" approach.  
Una Luz en la Tienda/The Light in The Store: In this HIV-STI novela, Lydia contemplates condom use when she realizes her husband might be bringing home more than a paycheck.  
Mujeres Casadas Tampien Pueden/Even Women get HIV: This preventionfotonovela addresses that a woman's commitment to her husband does not mean forgoing the commitment to protect herself.  
Priced per set of 100