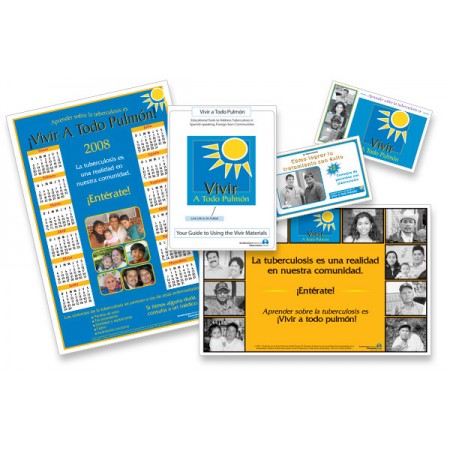 Hot Free
Vivir a todo pulmón (Live Life to Its Fullest) Fotonovela
Vivir a todo pulmón (Live Life to Its Fullest) is a series of health education campaign materials for Spanish-speaking immigrants. The materials, available in both audio and print format, were developed to increase awareness about tuberculosis, while striving to reduce transmission and non-compliance in treatment.
The Spanish-language educational materials were developed for TB program staff and others to support their work with this distinct community. The "User's Guide" provides an overview of each of the materials, offers suggestions for use in the community and also provides an English translations.

These materials are the result of a partnership between the The Southeastern National Tuberculosis Center and the Rural Women's Health Project.