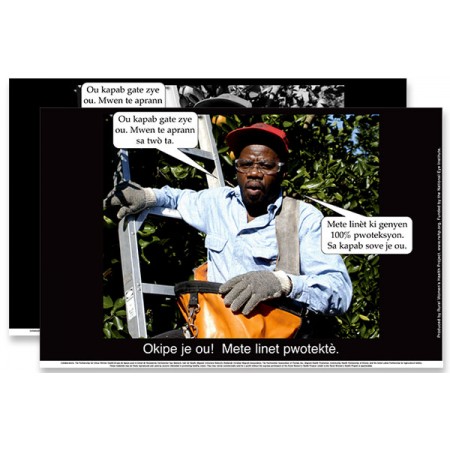 Free
"Safety glasses are the key to eye safety in the orchards." Poster download
Safety glasses are the key to eye safety in the orchards. This poster illustrates that injuries can happen to workers who don't use safety glasses.
Hispanic farmworkers in nursery, citrus, production and packing industries provide the setting for the eleven posters in this series on eye care and eye injury prevention.
This poster in English.