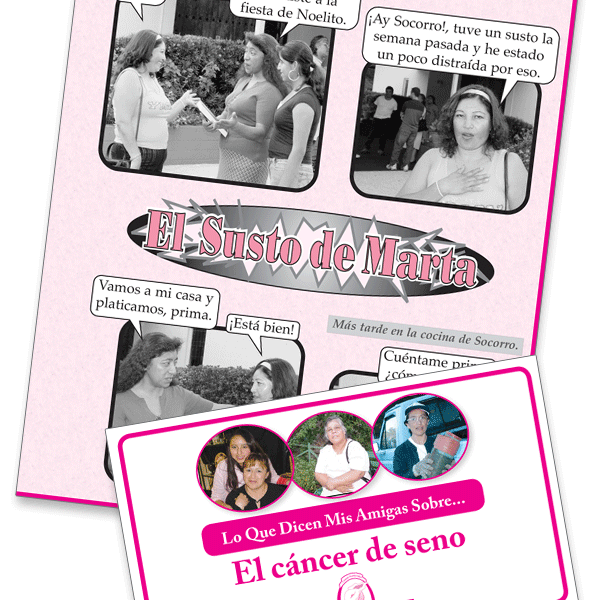 Out Of Stock
Breast Cancer Education Sampler
El susto de Marta/Marta's Frightening Experience:
Having experienced a scare after a breast self-exam, Marta teaches her female relatives about the benefits of monthly breast self-exams, the dangers of breast cancer and late detection, and then shows her family the proper steps for carrying out the breast self-exam. 
Lo que dice mi comadre sobre el cáncer de seno/What My Best Friends Says about Breast Cancer: 
Hispanic women from different backgrounds share facts and advice on breast cancer and early detection. The booklet dispels common myths, encourages early detection screenings and provides illustrated instructions for the breast self-exams. 

Pricing per set of 100