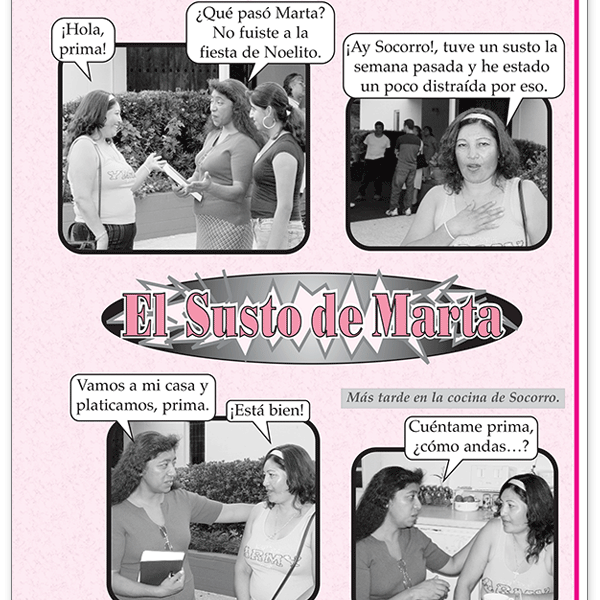 Hot Out Of Stock
El susto de Marta (Marta's Frightening Experience) Fotonovela
After having experienced a scare after her breast self-exam, Marta teaches her female relatives about the benefits of monthly breast self-exams, the dangers of breast cancer and late detection, and then shows her family the proper steps for carrying out the breast self-exam.
Space is available for clinic personalization!
Fotonovela in Spanish.
This product has a minimum quantity of 10