New Magazine!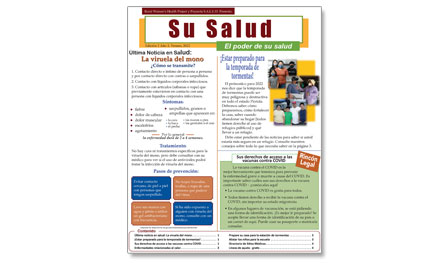 Su Salud es una revista que provee información de varios temas incluyendo pruebas de la salud preventivas, nutrición, y COVID-19. Además de la información de la salud, incluye recursos disponibles a la comunidad en Florida a través de líneas de asistencia que son gratis, confidenciales, y en español.
"Su Salud is a magazine that provides information on varying topics including preventive screenings, nutrition, and COVID-19. In addition to health education information, it includes resources available to community members in Florida via assistance lines that are free, confidential, and in Spanish.
Haga clic aquí para leer la versión en español.
---
The RWHP Bookcase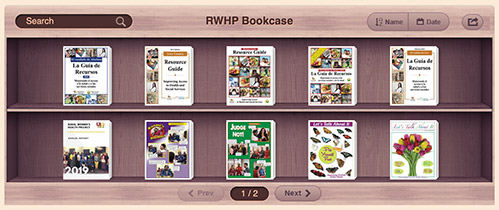 The RWHP Bookcase is up and running!
Feel free to read through some of our printed materials online. To order your own copies, visit our Product Catalog.
---
---
---
New Materials:
Concise Action Steps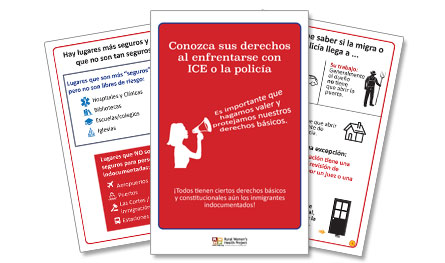 Conozca sus derechos frente la policía
---
New Fotonovelas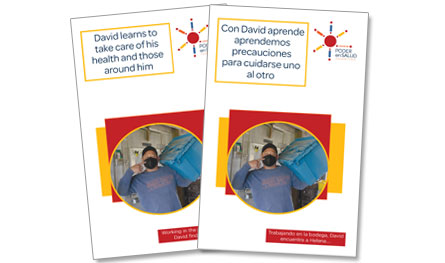 "David learns to take care of his health and those around him" encourages the use of mask in packing houses and other close quarters.
Click here to read the English version.
"David aprende a cuidar su salud y la de los que lo rodean" anima el uso de cubrebocas en empacadoras y otros espacios cerrados.
Haga clic aquí para leer la versión en español.