New LTAI Magazine!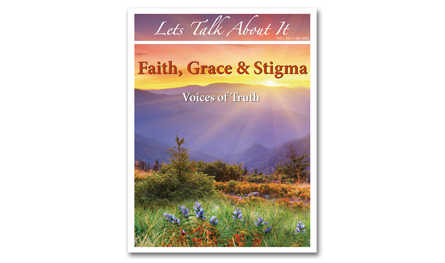 The stigma of HIV comes from outdated beliefs and shows up in many different forms. Throughout these pages, you will learn how some comments from the members of the faith community have impacted these women's lives.
---
New Magazine!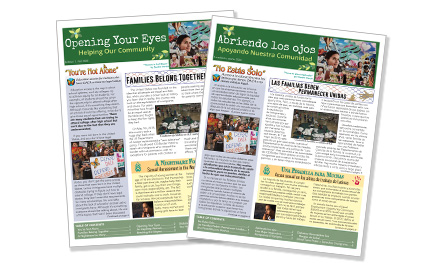 "Opening Your Eyes" is a magazine that reveals a few of the greatest issues of concern to Latina youth. Written by Salir Adelante Latina Youth Interns, the articles and resources speak from the heart ,as they address issues of safety, well-being and reaching one's future dreams.
Click here to read the English version.
"Abriendo los ojos" es una revista que revela algunos de los temas que más preocupan a la juventud latina. Escrito por las pasantes del la Pasantía de Jóvenes Latinas Salir Adelante, los artículos y recursos hablan desde el corazón, ya que abordan cuestiones de seguridad, bienestar y cómo alcanzar los sueños futuros.
Haga clic aquí para leer la versión en español.
---
The RWHP Bookcase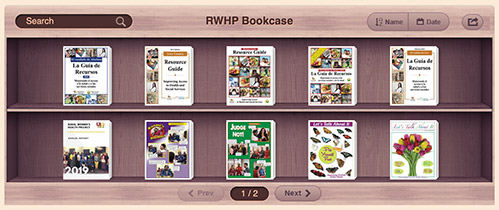 The RWHP Bookcase is up and running!
Feel free to read through some of our printed materials online. To order your own copies, visit our Product Catalog.
---
New Videos!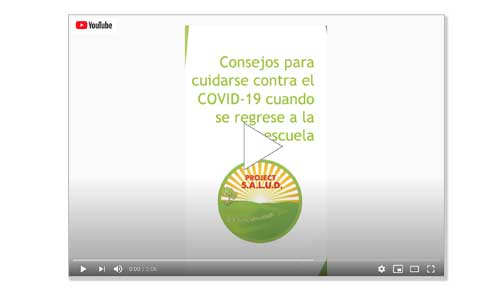 Consejo para cuidarse contra el COVID-19 cuando se regrese a la escuela - Video en el idioma Mam
---
New Resources:
La Guia de recursos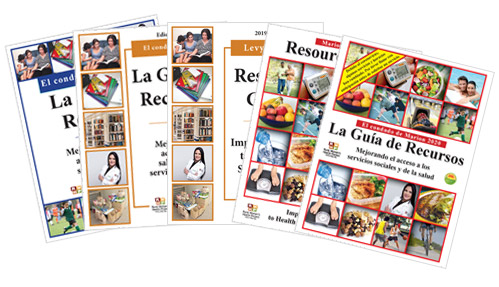 Check out the RWHP's Marion and Levy County Bilingual Resource Guides - Improving access to health and social services!
Now available, the Spanish-only version of the Alachua County Resource Guide!
Entérate de los recursos médicos y sociales en los Condados de Marion, Levy y Alachua!
---
New Materials:
Concise Action Steps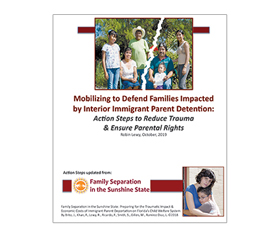 Designed to engage a broad range of individuals and agencies serving children of immigrants, Mobilizing to Defend Families Impacted by Interior Immigrant Parent Detention: Action Steps to Reduce Trauma & Ensure Parental Rights provides an overview what needs to change to reduce childhood trauma, defend parental rights and enact steps for family reunification.
---